Moving In – The Essential Checklist
Written by Charlotte Sides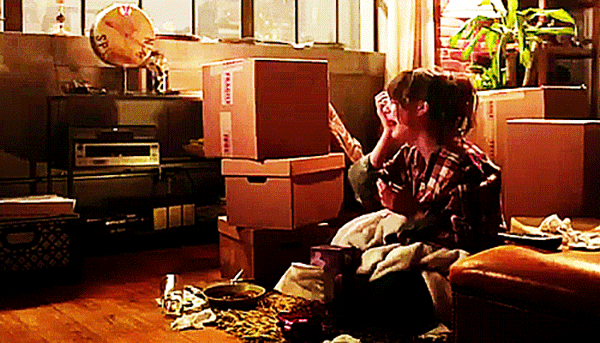 Moving into your first University house is a pretty big deal, you'll have much more space than you did living in halls, but now you're fending for yourself and it's going to be arguably one of the best experiences of your life.
That being said, you're not moving to the moon, so you won't need all of your earthly possessions. We've got you covered with our Essentials Check List.
It's important to check your utility services for Gas, Electric and Broadband, as soon as you move in so you know who your suppliers are for each service. Plus, none of us can live without broadband any more, right?
• Gas/Electric provider
• Broadband provider
• Water provider
• TV Licence
It's always a good idea to bring a paper and digital copy of the following documents with you, as you'll most likely need them during the first few weeks.
• Passport/driving licence
• Any official university documents
• National Insurance card
• Bank card/bank details
• Any accommodation documents
It goes without saying you'll be taking your electrical items with you, so this list is pretty redundant. But forgetting one of the these would be like losing a limb.
• Laptop/computer and charger
• Extension leads
• Headphones
• Phone and charger
• Speakers
• Hair dryer/hair styling tools
You already know how to dress, and we're pretty sure you know exactly what clothes you'll be taking to Uni with you. But here's a rundown.
• Comfies (if you're not sitting soft, you're not sitting right)
• Everyday clothing/shoes
• Formal clothing/shoes
• Nightwear
• Dressing gown
• Party clothes
• Costumes (for parties)
• Gym gear
• Coat hangers
• Raincoat
• Warm clothing (someone in your house is always too warm for the heating on)
• Slippers
• Flip-flops
• Your favourite shirt (the one that should have been thrown away years ago)
It all depends on the house you're moving into as to whether you'll need some of the items on this list. But it's worth having a chat with your housemates so you don't end up with 6 kettles.
• Bowls and plates
• Cutlery
• Mugs and glasses
• Tupperware
• Bottle opener
• Tin opener
• Pots and pans
• Tea towels
• Dishcloths/sponges
• Oven gloves
• Kettle
Where the magic happens, or as we call it, sleeping. Depending on your style you might only need the basics, but trust us, your bedroom will be your sanctuary.
• Duvet
• Bedsheets
• Pillows and pillowcases
• Mattress protector
• Laundry basket
• Hot water bottle
• Fairy lights
• Bin
• Photos
• Posters 
Prepare yourself! You'll more than likely be sharing a bath/shower and not everyone has the same hygienic standards as you.
• Towels
• Toothbrush
• Bathrobe
• Bath mat
Toiletries/medical supplies
• Personal prescription medicine
• Allergy medicine
• Paracetamol/cold & flu medicine (Freshers Flu is legit real)
• Plasters
• Antiseptic cream
• Antiseptic wipes
• Birth control pills
• Condoms
• Tampons/sanitary pads
• Razors
• Comb/brush
• Cosmetics
• Suncream
• Hair ties
• Bobby pins
Things to Check Before Moving in
As we said before, it's always worth checking what appliances come with the house you're moving into. So, don't forget to check for:
• Kettle
• Toaster
• Microwave
• Washing Machine
Spotted something we've missed from the list? Drop us a comment and we'll add it in.