Who Are Split The Bills?
Written by Ashley Tate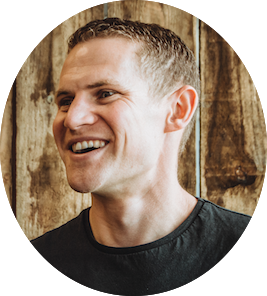 We sat down with our CEO, Ashley Tate, to find out, who Split The Bills are, how it all began and what the future holds for our fast growing organisation?
After starting a student letting agency called Fit Property, I soon realised the hassle and stress facing hundreds of students, landlords and letting agents while setting up and managing bills in shared accommodation. At Fit Property, we began offering bills inclusive homes, which were very popular.
After some thought (about an hour), I bought a sandwich board, stuck it outside the office and wrote the words, "We'll pay your bills, in any house. Pop in for details". Within an hour we had our first customer (market research, done) I was satisfied there was a gap in the market for a student based bill management company.
It was then that I decided to start Fit Utilities, which would later become Split The Bills and with the help of my good friends Stacey Turner and Charlotte Sides, the journey of Split The Bills began.
Our first office/home would best be described as a very hot shoebox, rather than an office, as we were squeezed into the attic at Fit Property. Nevertheless, armed with a whiteboard (CRM and Billing), paper sign-up forms and an Excel spreadsheet, the team got to work on splitting bills.
As demand for the service grew, so did our team. And the vision of Split The Bills began to take shape. Leaving us with no choice but to move to a larger office, thankfully above the best coffee house in Sheffield. We signed our first partnership with SKY in 2014 and eventually went on to sign partnerships with Virgin Media and Plusnet. By 2015, we had outgrown our second office and made one more move to our current HQ.
In 2017, after getting fed up of the terrible service from our energy partners, we decided it was time to change. So, we took on the challenge of setting up our own energy supplier, Snowdrop Energy and in March 2017 we obtained our own Ofgem supply licence.
We created a great value tariff, specifically tailored to the needs of student house sharers. Since then, Snowdrop has continued to grow, rolling out smart meters in 2018 and providing 100% renewable Electricity to all of its customers
Today, we have over 50,000 customers across the country and a growing number of employees, who pride themselves on providing an outstanding customer experience.
Split The Bills is committed to making shared bills, easy. Every year we're working on new creative and innovative ideas to achieve this. This year will see the launch of our new 'Split Unlimited' product, which will be the ultimate in bill sharing simplicity. Creating a digital customer experience is a core part of our future strategy, comparable to the likes of Monzo and Uber.
The future of Snowdrop is top secret at the minute. But, what I can say is, that very soon it will have a new name. We've already started our journey to rewrite the rules of energy supply and have started building the energy provider of the future.
There is only one planet (that we know of) that the human race can survive on. So, if we mess this one up, frankly we're screwed. Armed with the knowledge of how we've damaged it, we now have the tools to protect it.
Our entire planet can be powered by 100% renewable energy and we can all survive without plastic. I will continue to build businesses that work to make these changes a reality. We all deserve to see the day that this world is powered by 100% renewable energy and a sea that contains no waste.
Ash
Split The Bills was founded in Sheffield in 2011 and is the 'brain child' of Ashley Tate. It was created to help students, young professionals, landlords and letting agents manage shared household bills while living in or letting shared accommodation. We provide a simple and effective service that can earn and save our customers money.
Click here to read more from the blog!