If you've taken Water with us and you've received a bill within the first month of your tenancy, don't panic. It can take a little while to activate your water account, however this will be backdated to your account start date, so you'll always be covered. 

If your tenancy start date and Split account start date are different, you'll receive a bill directly from your supplier to cover the billing period in between these dates, which will be your responsibility to pay. 
It all depends on where you live…

Each area in the UK has it's own water provider. Unlike your other services, under the current legislation, household customers are not able to change their water supplier or sewerage service provider.

In some areas, you may have two different water suppliers, one for fresh water and one for sewerage. If you do have two different water suppliers, we'll set up and manage both accounts. 
All TV licenses cover you for 12 months, as standard. We will setup and pay for a full TV licence for you and spread the cost across your monthly payments.
If your Split The Bills account is less than 12 months, you'll be liable to pay the remainder of the contract at the end of your account.
You'll need to get a TV licence to make sure you're legally covered for watching or recording live TV (any channel) and BBC shows (including catch-up on BBC iPlayer).
You do not need a TV licence if you watch catch-up content on channels other than BBC (e.g. All4), Netflix, Amazon Prime Video, Now TV and other streaming services or listen to BBC radio.
Your TV licence will be activated around the week of your account start date. You might receive a reminder from TV Licensing up until this point, but don't worry about this. It was more than likely sent before your active licence came through to us. 

If you receive any letters from TV Licensing more than a month after your start date, please let us know.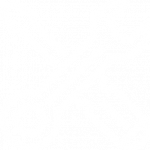 Manage your account online, 24/7
Make changes to your account, payments and more
Can't find the answers you're looking for?
Our customer support team are here to help from 9am to 5pm, every weekday. Email us
Email hello@splitthebills.co.uk. We'll usually respond within 5 working days, this might be a little longer during June - September. Call us
Give us a call on 0330 053 9350. We're open 9am to 5pm, every weekday. We may record calls for training purposes.