Moving into a student house? 5 things you need to know
Written by Charlotte Sides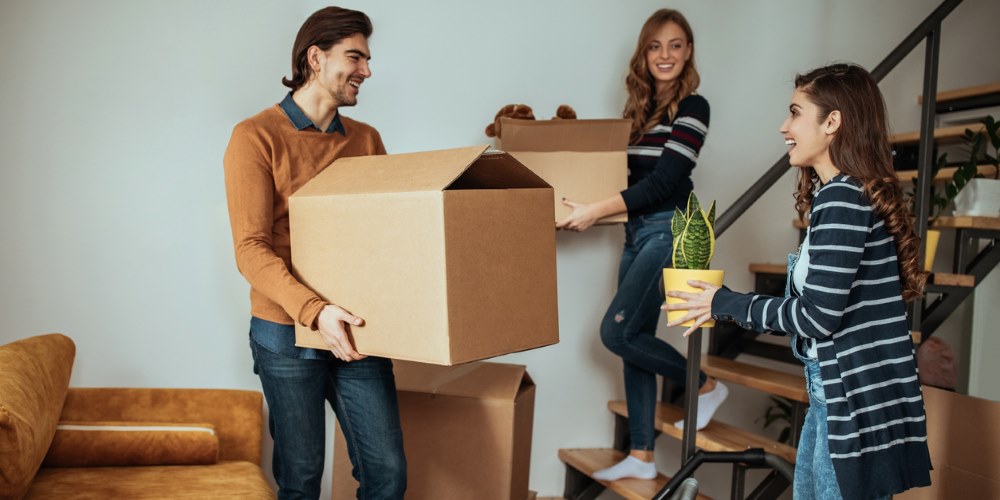 The move from first to second year at university often comes with a lot of change. Instead of living in halls with strangers, most students will be moving into a house with friends and taking on the responsibility of paying bills for the first time. To help explain the main bill-related things you need to consider when moving in, we've put together our 5 top tips.
1. What bills do you need to pay
Utility bills are the basic costs for the services that keep your student home running. You usually pay them in monthly instalments. The main services include:
electricity (and, in some homes, gas)
water
broadband
a TV licence
Hayley Cheshire, office manager at Fit Property said: "Before moving in, it's important to get your broadband sorted. It can take from two to three weeks to get it installed, especially during the busy period when everyone is moving into their new student houses."
2. What to do when you first move in
You'll need to find out which company supplies your electricity and register all housemates with them as soon as possible. If your home has a gas connection too—not all homes do—setting up a dual-fuel tariff with one energy supplier is often more cost-effective.
Hayley added: "When moving in, the top priority should be to read your gas and electricity meters. Take a photo of them on the day you get your keys. You don't want to be paying for the last tenants' energy."
The gas and electricity meters are often outside the property, in the cellar or the basement. Write down the numbers from left to right but ignore any red numbers or dials. You'll need to give these readings to your chosen energy provider to make sure you only get charged for the power you use.
As a full-time student you're free from paying any council tax. However, you must contact your local council to register as a 'disregarded person', otherwise you might be faced with a surprise charge.
"It's important that you don't ignore your bills and that you sort them out as soon as possible," Ashley Tate, founder of Split The Bills said. "They won't go away so the sooner you get organised, the better."
3. Find suitable providers
The National Student Money Survey 2017 found that a staggering 84% of students worry about making ends meet. So, when deciding on providers and tariffs, you'll need to research which are more affordable in the long run. Comparison sites are the best way to find the most suitable choice for your student home.
"When sorting bills, be very careful of cheap deals as it's likely you'll be underpaying every month only to get stung with a large bill at the end of the year," Hayley said.
"Look out for long contracts and exit fees. Most of the best deals may seem cheap to begin with but you could be tied in for 18–24 months. If you're only living there for 9–12 months, make sure you know what the early cancellation and exit fees are."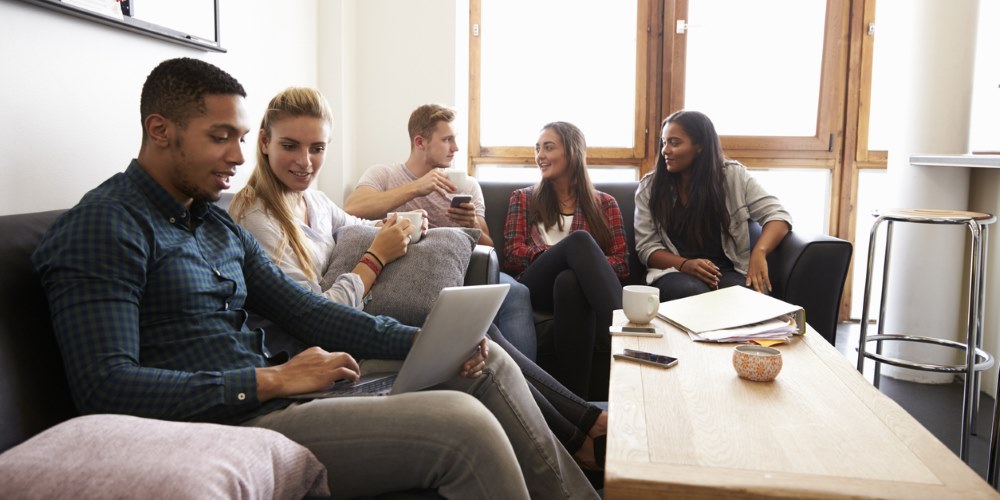 4. How to pay shared bills responsibly
Research shows that it's necessary to organise a system to ensure you pay all your bills on time. In the Split The Bills study, 12.8% of people aged between 18 and 24 admitted to not knowing the cost of their bills because somebody else is responsible for paying them.
Setting up a joint account means everyone has full knowledge of all charges. However, it also means that if anyone has a poor credit history, it could affect the credit scores of all the other account holders. If the account goes overdrawn, this would have a serious impact on everyone's credit rating, which could stop you from getting a mortgage, a car or even a mobile phone contract.
"Don't put the bills in your name only. If your housemates don't pay you, it's your name that's on the bill and you'll be liable for the payment," Hayley said.
"If you're struggling with the idea of paying bills for the first time, rent an all-inclusive property or use a bill-splitting company. Bills are complicated and can be very stressful."
Bill-splitting companies divide all payments into one monthly cost per tenant. This would ensure everybody is paying the correct amount and nobody is having to deal with the stress of chasing their friends for money each month. However, you would need to make sure you have enough money in your budget to cover the charge for this service.
5. How much do bills cost?
According to the Money Advice Service, in the UK the average monthly electricity bill is £49 and the average monthly gas bill is £48.
Reports say that, on average, broadband costs £16.90 per month, but the prices vary depending on the chosen package.
If you watch BBC iPlayer online or use basic or Freeview channels, you'll only need to pay £12.50 a month (£150.50 a year) for a colour TV licence. However, as a student you might be entitled to a refund of a percentage of the fee for the months you aren't living in the property.
If you have some spare cash, you might decide to pay for a TV subscription package, with prices beginning at around £20 a month.
Water and sewerage bills tend to vary based on location, but it's estimated that the average cost each month is £33 (£405 a year). Sometimes water bills are included in the monthly rent charge.
Most students receive maintenance loans and grants but not everyone will meet the requirements. The National Student Money Survey 2017 found that the average monthly maintenance payment can be up to £221 short of the amount recommended for student living costs.
Working a part-time or summer job is also a great way to boost the bank balance.
Ashley said: "You can save money on bills by taking shorter showers and relying more on jumpers and blankets to keep you warm. If you're hot, don't open the windows, just turn off your heating if it's on.
"Think about what you'll get the most use out of and think realistically about what you can afford."